Interject Hyperlinks
Estimated reading time:

1 minute
---
Overview
Interject provides a way to perform some of the basic Interject functions and commands by clicking on a link within the report. This makes it convenient to customize your report to preform commonly used functions and commands by the click of a button.
Hyperlink List
This feature only works if the correct Screen Tip is entered for the link. The following lists the types of operations this feature supports:
For a convenient way to create an Interject Hyperlink via the Quick Tools menu, see QuickTools - Hyperlink.
Creating An Example Pull Link
To see how this feature works, open up a report and type "Pull Data" into an empty cell.

Next, right click that cell and click on "Link" and then "Insert Link".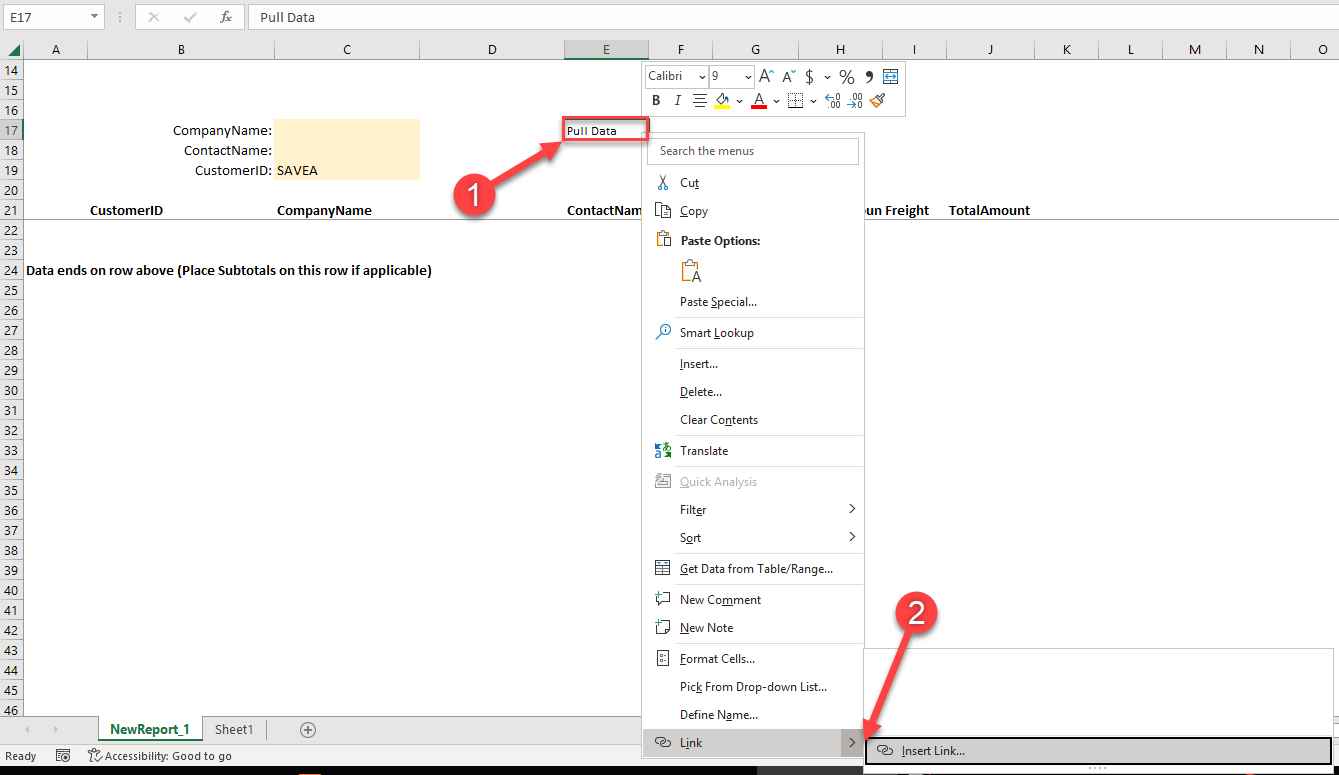 In the Insert Hyperlink window, click "Place in This Document" and type in the cell reference to the Report Function within the report. Finally click "ScreenTip".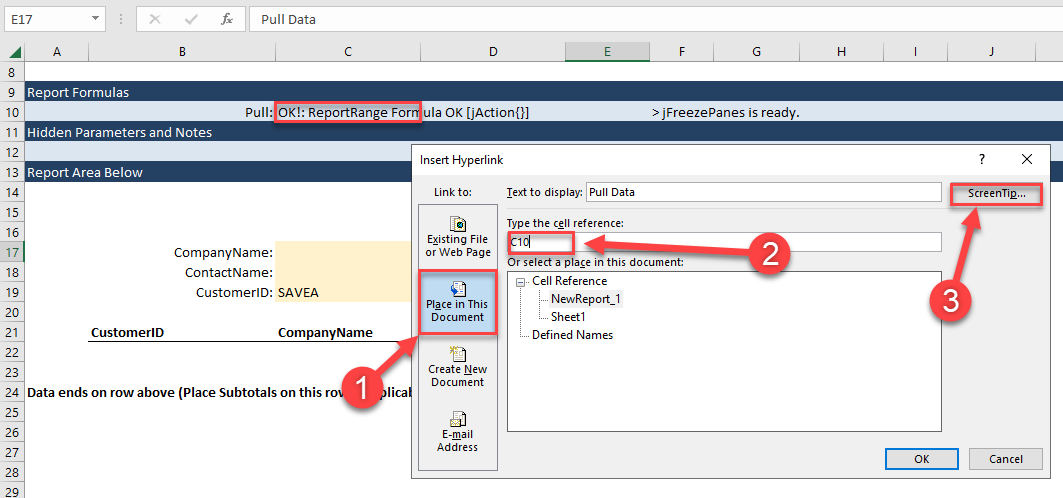 In the ScreenTip text, enter "Interject Pull" and click "OK" to get back to the report.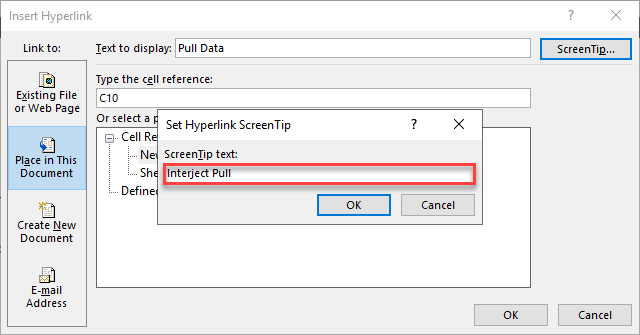 Now when you click on the link, it opens up the Pull Data window.