Capital Summary by PO Type Tab
Estimated reading time:

1 minute
Overview
Purpose: Pulls in Summarized Capital info broken out by Asset Type (Period/QTR). It is the same as the Capital tab in the Budget Book. This is the report Region and Corporate use to review capital.
Filter Options:
Budget Year - Required. Needs to be in YYYY format
District - Optional. Blank defaults to all you have rights too. Works with individual districts, district ranges, and groupings
Currency - Optional. Blank defaults to your home currency
Version - Required. This is a drop-down list of the Review Date buckets. Corp Cutoff is the default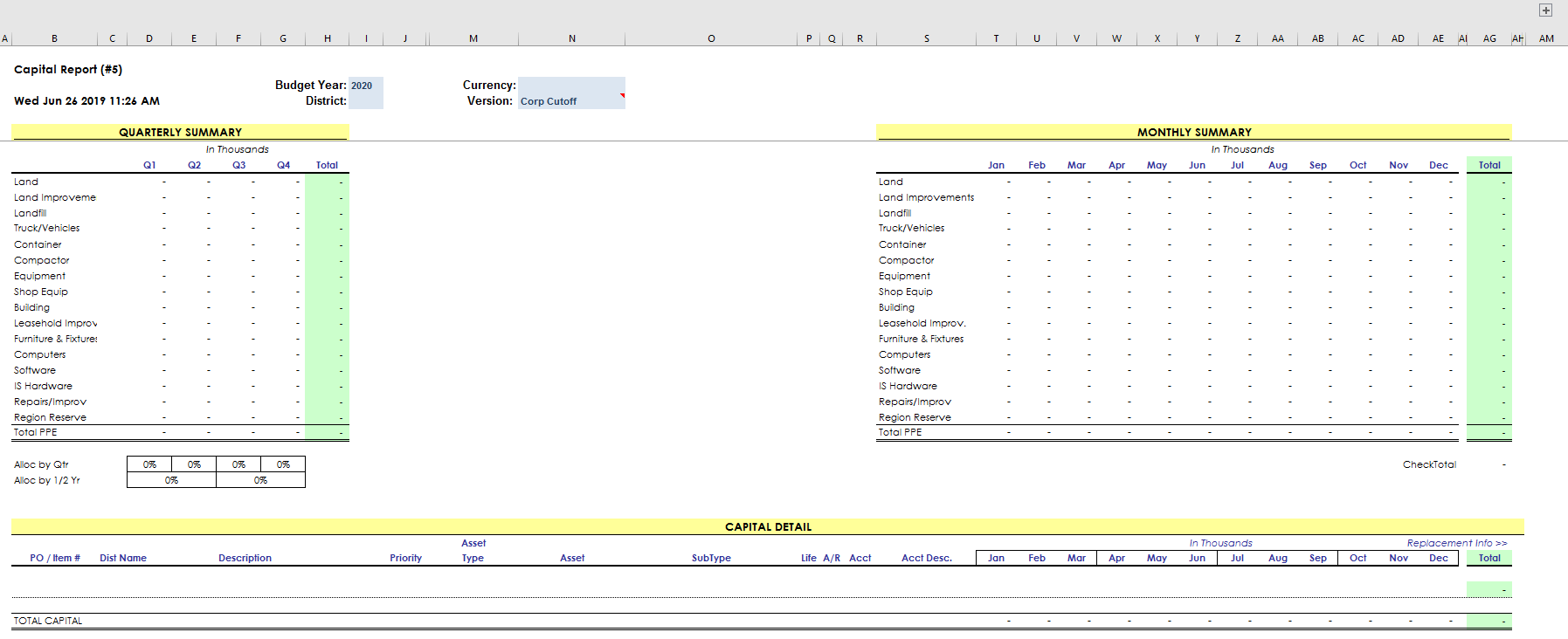 The Capital amounts pulled in on this tab are summed by their account groupings in a quarterly view on the left, and by month on the right. At the bottom of the tab is another detailed view of the PO Items.
Hidden on the right side of the report (grouped in column AM) are the columns with the Replacement information. If the PO Item is a Replacement, the Replacement info will be here.