Capital Input Tool Summary
Estimated reading time:

1 minute
Overview
Purpose: This report is used to upload new Capital amounts and recon the saved Capital amounts for the given Budget Year.
Report Location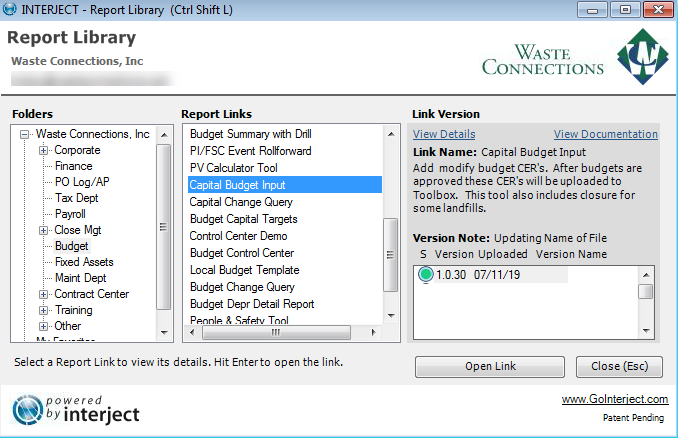 What is new?
Closure Tabs: The closure tabs are only used for sites with landfill closure. You will be notified by Corporate Accounting if you need to complete the closure tool.
Update POs with new numbers: If you update an existing PO with a new number, it will renumber the existing PO instead of creating a new one.
---
This tab is used to recon the Capital amounts saved from the Bud Capital Input tab, and it provides summarized Capital amounts by period and quarter.
This tab is used to save new Capital PO Items for a specific District, and it pulls in existing Capital PO information.
This is the tab Region and Corporate use to review capital, and can be found in the Budget Book as well.