Capital Change Query Tool Summary
Estimated reading time:

1 minute
Overview
Purpose: This tool provides an in-depth view into the historical data for the Capital PO changes.
Report Location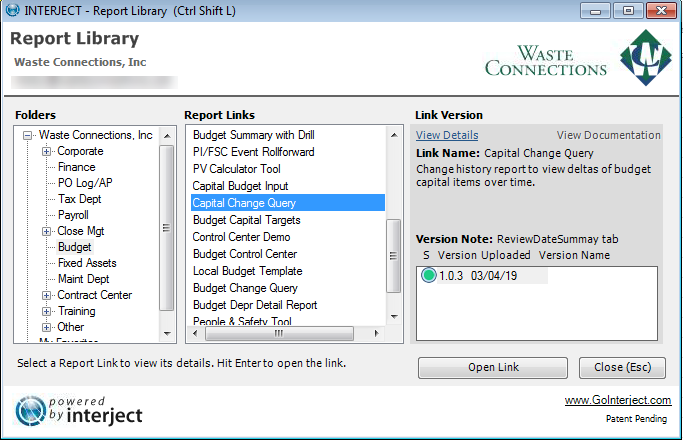 ---
This tab of the report provides Capital Change details, with many input parameters available to further refine your searching.
The ReviewDateSummary tab provides a view of the Capital amounts by Review Date Bucket, and the amounts are grouped by Asset type.